10 Amazing Superfood Smoothie Recipes to Help You Last the Day
With all kinds of diseases and illnesses that are running rampant in our world right now, it's no wonder that many people are starting to take charge of their health. The whole foods and organic lifestyle is slowly on the rise. People are exercising more and paying more attention to what they ingest. And one of the most popular ways to keep the body healthy is the superfood smoothie.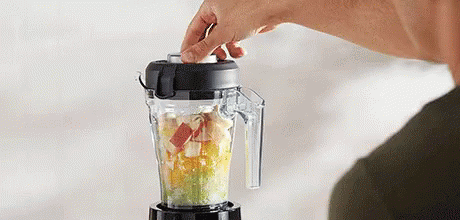 To put it simply, the superfood smoothie is a smoothie that make use of plenty of superfoods as their main ingredients. These drinks are known to provide you with the highest amount of vitamins, minerals, and nutrients the superfoods have to offer. Along with all those nutrients, it's no surprise you get to enjoy a lot of healthy benefits.
Recipes for Superfood Smoothies
If you want to experience the benefits the superfood smoothie can provide, here's a list of some of the best and easiest recipes you can try out for yourself. They're all guaranteed to be chock-full of nutrients.
Also, I'm sure you won't stop slurping these superfood smoothies down as they're all really delicious as well.
Bottoms up!
Kick-Ass Kale Smoothie
If you want to get your protein fix, then this superfood smoothie is for you. Just one serving of this drink gives you 27 grams of protein. This is thanks to the ingredients kale, Greek yogurt, peanut butter, and milk.
It's also a great source of manganese, which helps develop strong connective tissues and bones.
Ingredients:
2 cups kale (chopped and lightly packed)
¼ cup plain Greek yogurt
1 frozen banana (sliced)
¼ cup frozen pineapple chunks
2 tablespoons peanut butter
¾ cup almond milk
1-3 teaspoons honey to taste
Procedure:
Simply blend all the ingredients together in a high-speed blender until smooth. You can add a bit of water if you want a thinner consistency. But if you prefer your superfood smoothie thick, then some ice cubes can help with that.
Green Tea Smoothie
This is honestly a pretty unique-tasting superfood smoothie. Imagine, it has cayenne pepper as one of its ingredients. Imagine the kick as you take your first sip.
This blend is known to help with helping you lose weight, and the added fiber from the pear keeps belly flab at bay.
Ingredients:
¾ cup strong green tea (chilled)
⅛ teaspoon cayenne pepper
1 small pear (cubed with skin still on)
juice of 1 lemon
2 tablespoons fat-free plain yogurt
2 teaspoons agave nectar
ice cubes
Procedure:
First, put in the green tea, yogurt, and lemon juice in a blender. Mix thoroughly. Then add in the cayenne pepper, pear cubes, and agave nectar. Continue blending until everything is fully combined. Put in the ice cubes gradually until desired consistency is achieved.
Ultimate Superfood Smoothie
This superfood smoothie is considered by many as one of the best of the best. It contains 7 amazing superfoods, all guaranteed to make you a better and stronger version of yourself.
All the antioxidants protect your entire body from harmful free radicals. The spinach and banana make sure you have enough energy to last the entire day. And the ginger makes sure your digestion is on track.
Ingredients:
1 cup baby spinach (loosely packed)
½ cup plain low-fat Greek yogurt
1 small frozen banana
½ cup pomegranate juice
1 cup frozen berries of choice
1 cup green tea (chilled)
½-inch slice of ginger root
crushed ice
Procedure:
Toss everything into a high-speed blender (except the ice). Once everything is fully incorporated, you can then add the ice for the thickness you want. If it's too thick, add a bit of green tea to thin the superfood smoothie out.
Golden Goji Energy Smoothie
If you're looking for a superfood smoothie that can boost your immunity, perk up your energy levels, lowers the risk of blood sugar spikes, and give you naturally glowing skin, then this one's for you.
Plus, you get to enjoy all the benefits of protein, iron, fiber, antioxidants, essential amino acids, and vitamin C this drink has.
Ingredients:
1 banana (sliced)
1½ ounces baby spinach
1 orange
1 tablespoon goji berries
3 tablespoons cashews
1 teaspoon camu camu powder
crushed ice
Procedure:
Put in all the ingredients, save for the ice, in a blender. Completely blend everything until very smooth. Gradually add in the ice until you get the desired consistency.
Avocado Pear Smoothie
This acts as the perfect breakfast superfood smoothie. It has just the right amount of sweetness to ring in the morning. It's low on calories without scrimping on the flavor. It gives you protein and energy, making sure you're ready to handle whatever life throws at you.
Ingredients:
½ ripe avocado (peeled, pitted, and cubed)
1 ripe pear (cored and chopped)
½ cup nonfat plain Greek yogurt
2 teaspoons raw honey
¼ teaspoon vanilla extract
Ice cubes
Procedure:
First, in a blender, put in the avocado cubes, pear cubes, yogurt, honey, and vanilla extract. Pulse everything together until you get a smooth and even texture. One by one, add the ice cubes for the desired consistency.
Chlorella De Vil
If the name doesn't get you, I don't know what will. Though this superfood smoothie is named after a Disney villain, it does more good than harm. This amazing drink is known to boost the immune system, provide you with protein, and calms you down by lowering stress levels.
Ingredients:
1½ ounces Swiss chard
a banana (sliced)
2 kiwis (peeled and sliced)
1 teaspoon chlorella
ice cubes
Procedure:
Simply place the Swiss chard, banana slices, kiwi slices, and chlorella in a blender. Mix everything on high for about 30 seconds, until smooth. Lastly, dd the ice cubes one by one for the thickness you want.
Blue Cashew Crush
This superfood smoothie provides you with a healthy amount of antioxidants as well as fiber and protein. This also gives you smoother and a more radiant complexion, smoothing out those unwanted wrinkles. Go ahead and take a sip.
Ingredients:
1 yellow squash (chopped)
2 kiwis (peeled)
an orange (peeled)
2 ounces blueberries
1 teaspoon acai berry powder
3 tablespoons cashews
ice cubes
Procedure:
Put in the yellow squash, kiwi slices, orange, blueberries, and acai berry powder in a high-speed blender. Go ahead and process everything completely and fully. Gradually put in the ice cubes to  get that desired consistency.
Swamp Smoothie
Now I know that the name of this smoothie seems like such a turnoff, but don't let it fool you. It tastes super delicious, and it's loaded with antioxidants, fiber, vitamin K, iron, and plenty of other nutrients.
Ingredients:
1 tablespoon cacao powder
½ cup broccoli (steamed and chopped)
handful of raw spinach
½ small banana
1 cup strawberries
1 cup almond milk
3 tablespoons hemp protein powder
1 tablespoon hemp seeds (shelled)
stevia to taste
ice cubes
Procedure:
Simply blend every ingredient together until smooth. Add more ice cubes if you want a thicker blend. If you want to thin it out, add in some water.
Chocolate Avocado Smoothie
Who says you can't put chocolate anywhere near a healthy drink? This superfood smoothie certainly proves that statement wrong. The avocado gives the smoothie an even creamier texture, making you think you're sipping on dessert than on a healthy blend that gives you a number of benefits.
Ingredients:
1 avocado (cubed)
2 frozen bananas (sliced)
1-2 tablespoons unsweetened cocoa powder
½ cup frozen raspberries
2 cups almond milk
crushed ice
Procedure:
Put in the avocado cubes, banana slices, cocoa powder, raspberries, and almond milk in a blender. Mix everything until fully incorporated, about 30-45 seconds. Finally, dd in crushed ice and continue blending until thick and frothy.
Pomegranate Banana Ginger Blast
This superfood smoothie is known to have anti-inflammatory properties that help prevent various health issues. If you take this superfood smoothie for breakfast, expect energy levels that last throughout the day.
Ingredients:
1 cup pomegranate juice
1 frozen banana (sliced)
1'2 cup plain nonfat Greek yogurt
¼-inch ginger root
ice cubes
Procedure:
In a blender, put in all the ingredients except the ice. Process all the ingredients until smooth. Gradually put in the ice cubes for the thickness you want.
Superfood Smoothie Secret Ingredient
There's no doubt that if you add just one of these superfood smoothie recipes to your diet, you'll be reaping the health benefits in no time.
But let me tell you a little secret. If you want to get the complete set of vitamins, minerals, antioxidants, and nutrients that your body needs, there's one simple product that can provide you with all that.
Life Essentials is a 100% USDA-certified organic greens blend that's a mix of 14 different superfoods.
Each one of these 14 superfoods work together in order to provide your body with all the necessary nutrients in order to achieve optimum performance and overall health.
This delicious blend contains organic greens blend (wheatgrass, alfalfa, barley grass, chlorella, spirulina, parsley, and spinach), organic fiber blend (gum acacia and flaxseed), organic antioxidant blend (acerola cherry, acai berry, blueberry, apple, and green tea), and a prebiotic and probiotic blend.
Just one scoop of the Life Essentials powder added to any one of these superfood smoothie recipes is enough to elevate the smoothie even more. You can feel your body feel lighter, feel stronger, and more efficient.
And no, don't worry, adding one more ingredient to the mix will not change the flavors of the smoothies whatsoever. Instead, it adapts to the other ingredients and complement the different mixes of flavors, making it taste even more appealing.
It's like a better, healthier version of yourself, a 2.0 version, if you will.
With all that in your system, nothing can stop you.
Cheers!